resilient landscape architecture & global change
virtual hybrid DLA 2021 May 26 – 28
May 26 – 28 in Dessau-Köthen-Bernburg
Bernburg, July 30, 2021 – A short report on the DLA 2021
The Digital Landscape Architecture Conference DLA21, held May 26-28 at Anhalt University, remains very popular
We are very happy that this year's second virtual DLA, organized in Germany, had 780 registrations and close to 400 active participants from 56 countries, keeping the level of participation of last year's DLA at Harvard University.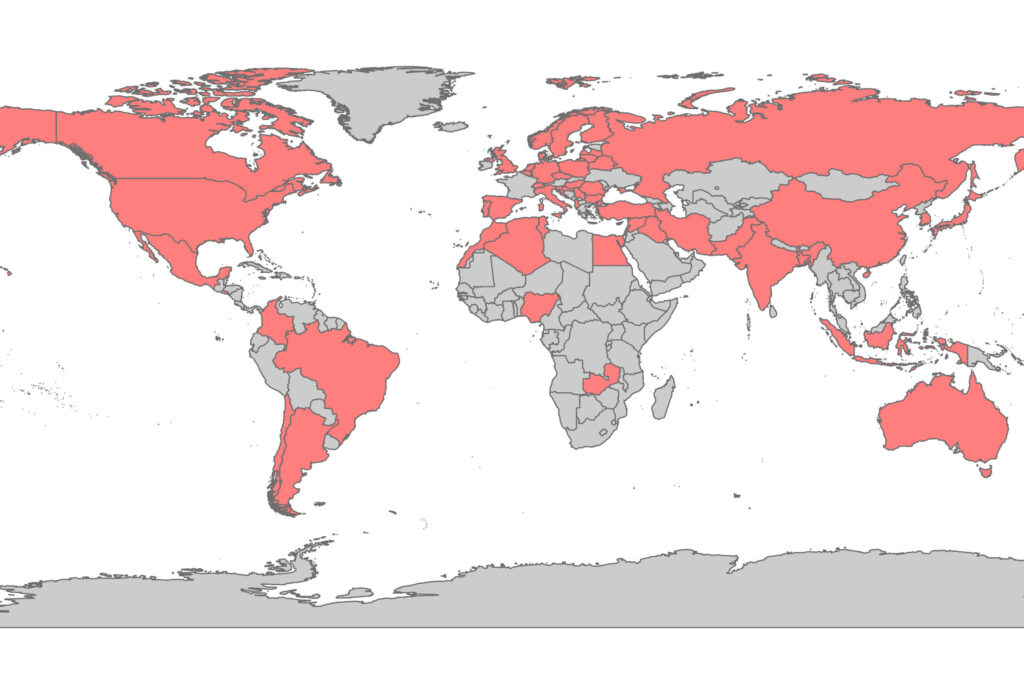 Map with the 56 countries of DLA 2021 participants
We offered a compact format moderated through the entire conference by live moderators.
We learned that Digital Landscape Architecture offers tools needed to contribute to the extensive challenges of Resilient Landscape Architecture and Global Change. After the first day of very well received workshops on UAF, Geodesign, and BIM, the second day focused on Resilient Landscape Architecture. The final day was devoted to standardization in landscape architecture, such as Building Information Models – BIM.
Prof. Dr. Dirk Messner, President of the German Environmental Agency, UBA Umweltbundesamt, in his Welcome Address defined the role of technical tools such as digitalization, Artificial Intelligence, machine learning and digital twins, addressing the objectives of the United Nations' Agenda 2030. The opening keynote speaker, landscape architect Kotchakorn Voraakhom from Thailand, introduced the problem of rainwater management in the completely sealed city of Bangkok. Keynote speaker Mohan S. Rao landscape architect from India introduced his work on integrating all involved parties in addressing issues of global change. The keynotes on the final day focused on Building Information Models and the need for further development towards Landscape Information Models that address environmental factors more adequately.
The DLA offered three parallel sessions with eight different topics in addition to the keynote lectures. The forty-five lectures are already published as open access paper in JoDLA.info
Please see the video documentation of the
keynote lectures and the panel discussions and the
presentation files of the fifty lectures and workshops
on the 2021 DLA web page http://2021.dla-conference.com/documentation/
The documentation of the conference is organized by the eight main topics and in the sequence of conference.  You also find the two lectures from the conference on virtually teaching landscape architecture studios, by Prof. Dr. Travis Flohr and Prof. Dr. Jörg Rekittke.
Some of this year's DLA pictures: The live panel – here during handing over the DLA 2022 to Harvard at the end of the conference, and a snap shot of the communication tool.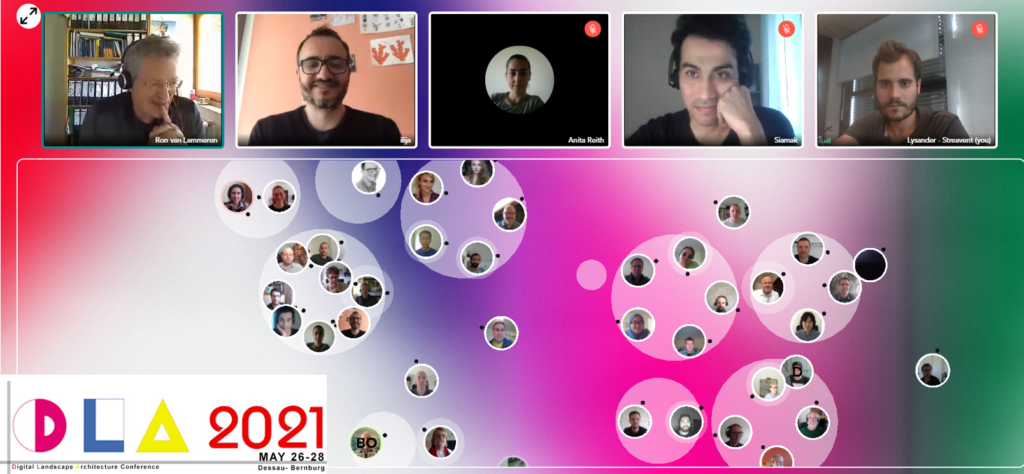 A snap shot of the communication tool by the DLA 2021 video conference system
And a big thank you to all authors, speakers, reviewers, moderators, technical supporters,
sponsors and supporters!
The DLA team is already preparing to accept the next abstracts by the dead line of November
1, 2021. Accepted papers will be published in May 2022 for the section of presentations in
Boston in June 2022.
Please submit your extended abstract to our review system by November 1:
https://www.dla-conference.com/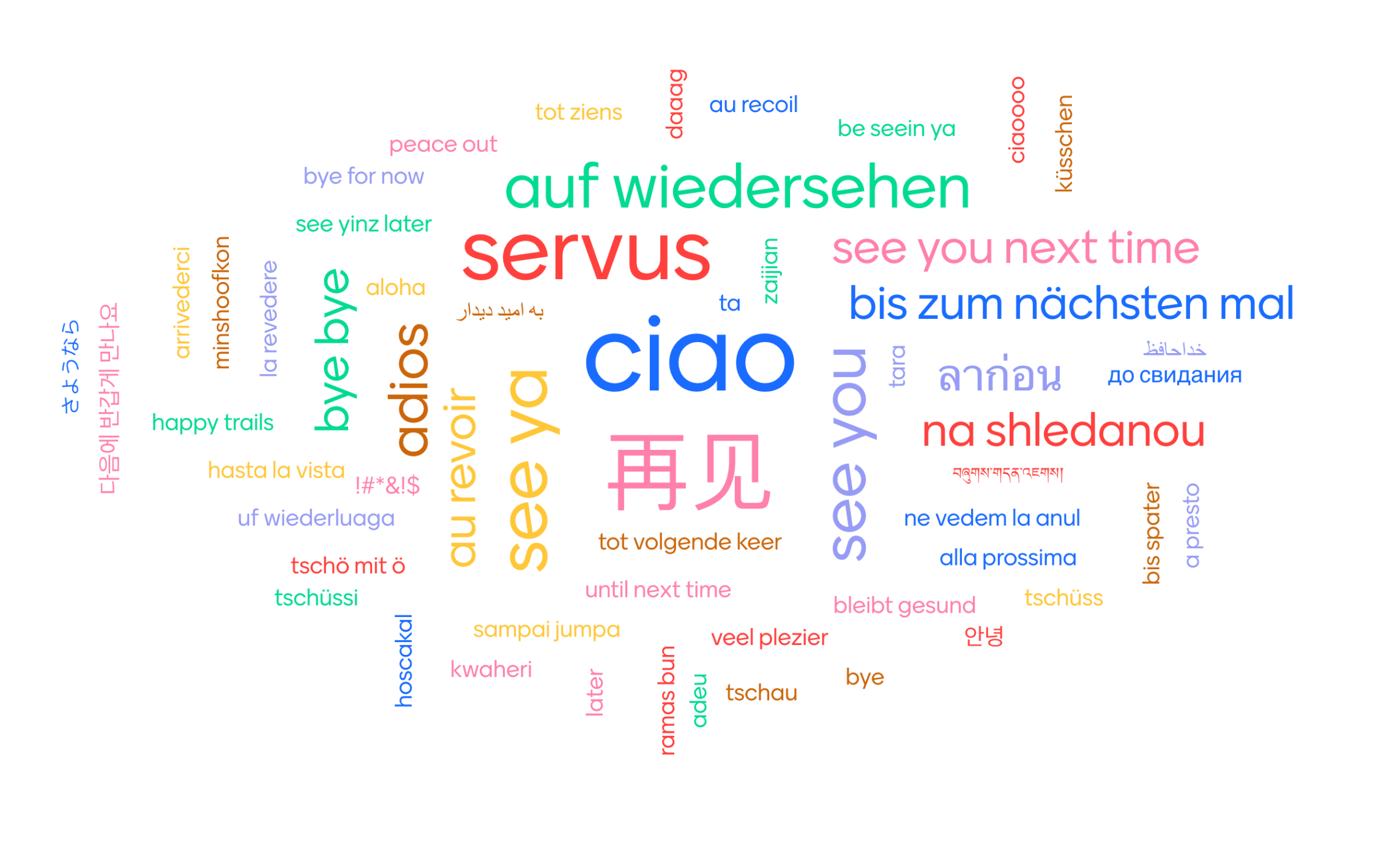 June 18th, 2021
The Journal of Digital Landscape Architecture JoDLA is listed in the international citation database Scopus, where it is in the 65th percentile among architecture journals.
-> jodla.info
June 16th, 2021
Jury Report DLA Poster 2021
The three winning DLA 2021 posters from three continents!
May 21, 2021
Journal of Digital Landscape Architecture 6-2021 is online!
Please find JoDLA 6-2021 online as open access publication:
https://gispoint.de/jodla.html
https://gispoint.de/liste-artikel/jodla/issue-6-2021.html
Your current publication on:
Defining Digital Landscape Architecture
Resilient Landscape, Global Change and Hazard Response
Visualization, Animation and Mixed Reality Landscapes (VR, AR)
UAV Imagery and Remote Sensing in Landscape Architecture
Geodesign Approaches, Technologies, and Case Studies
Landscape and Building Information Modeling (LIM + BIM)
Digital Landscape Architecture in Practice
Algorithmic Design and Analysis Landscapes
Teaching Digital Landscape Architecture
Sign in and meet all the speakers during DLA 2021 May 26-28!
Contact: Prof. Erich Buhmann, DLA Chair DLA-JODLA@t-online.de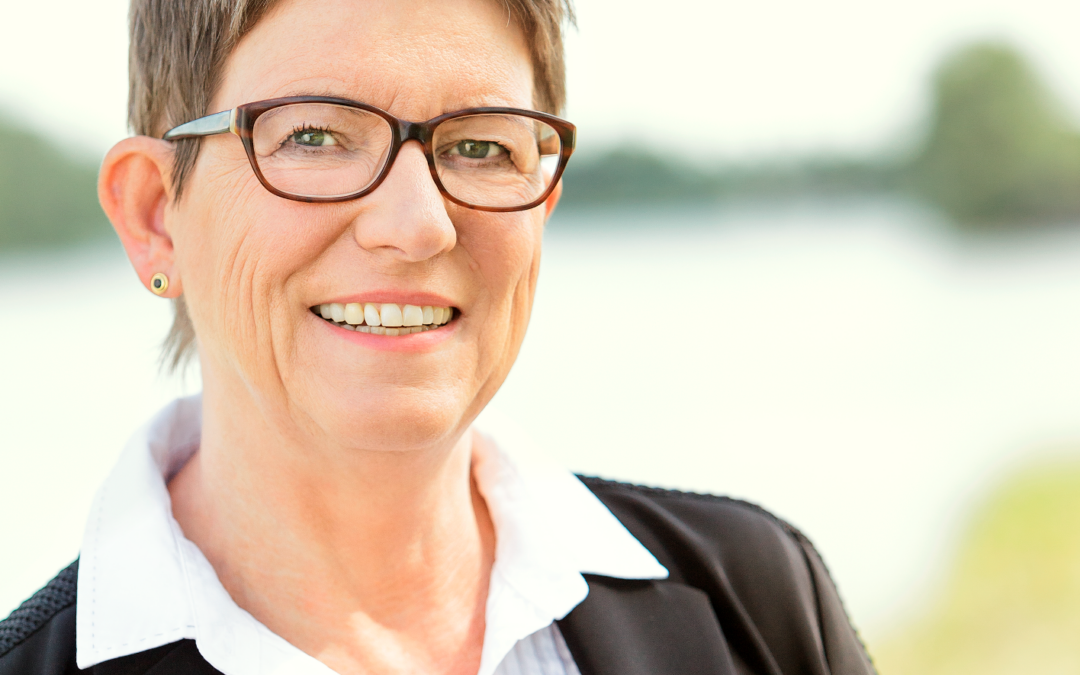 I would have very much liked to greet you in person in Saxony Anhalt. The current situation, of course, allows only for digital meetings. Personal contact and exchange, as well as professional communication - the heart of every conference – must be shifted to the...
read more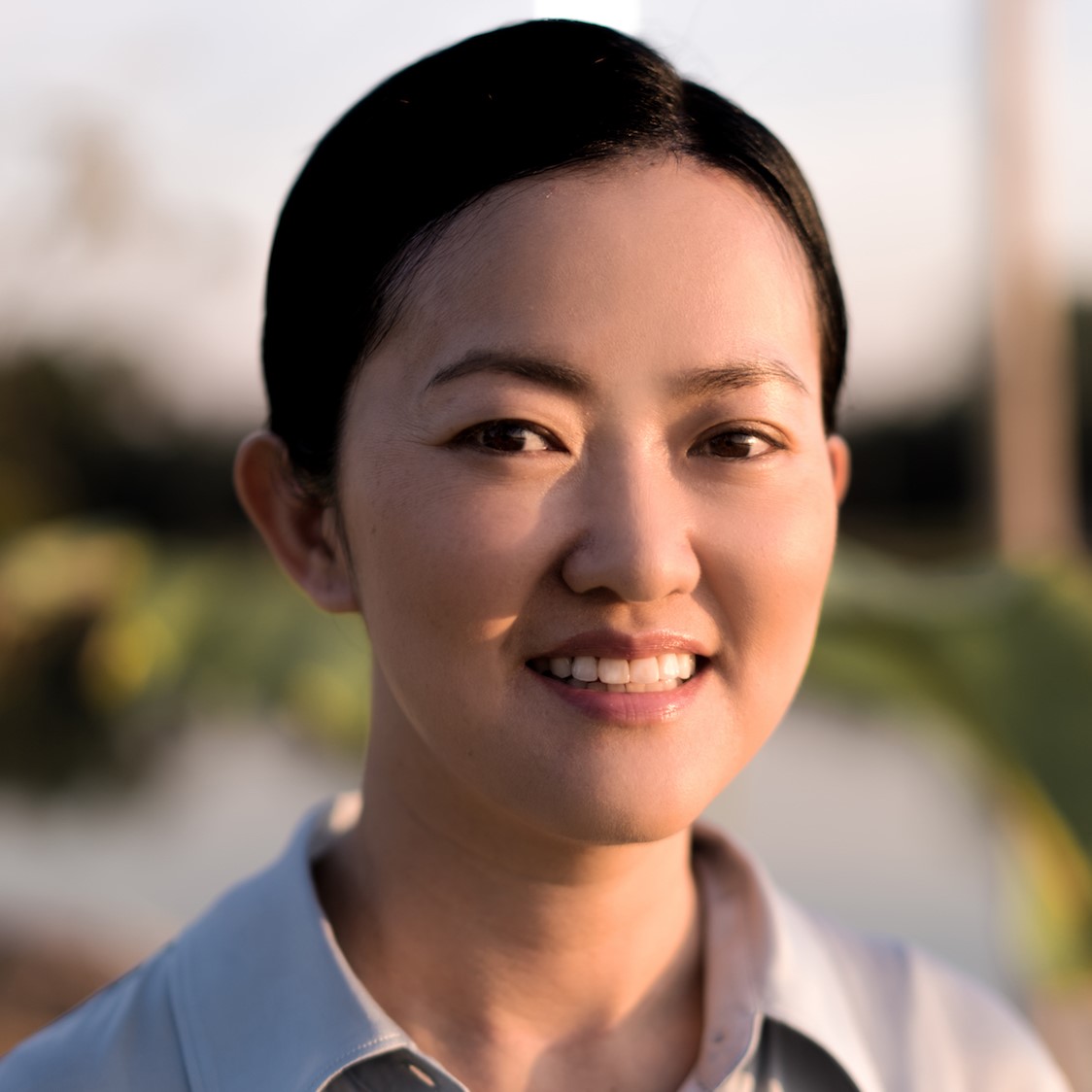 Check out the DLA's Opening Keynote on TED Talk!
We proudly announce the Opening Keynote on Thursday May, 27 with Kotchakorn Voraakhom, Chairwoman for Climate Change (IFLA World), Landprocess, Addressing Resilient Landscape Architecture and Global Change
Please see the following as introduction: TED in 2018

JoDLA 7-2021 – online May 25!
JoDLA invites 56 authors from 19 countries to submit to Full Paper Review by January 10, 2021 – Congratulations to the Authors! The results of the abstract review: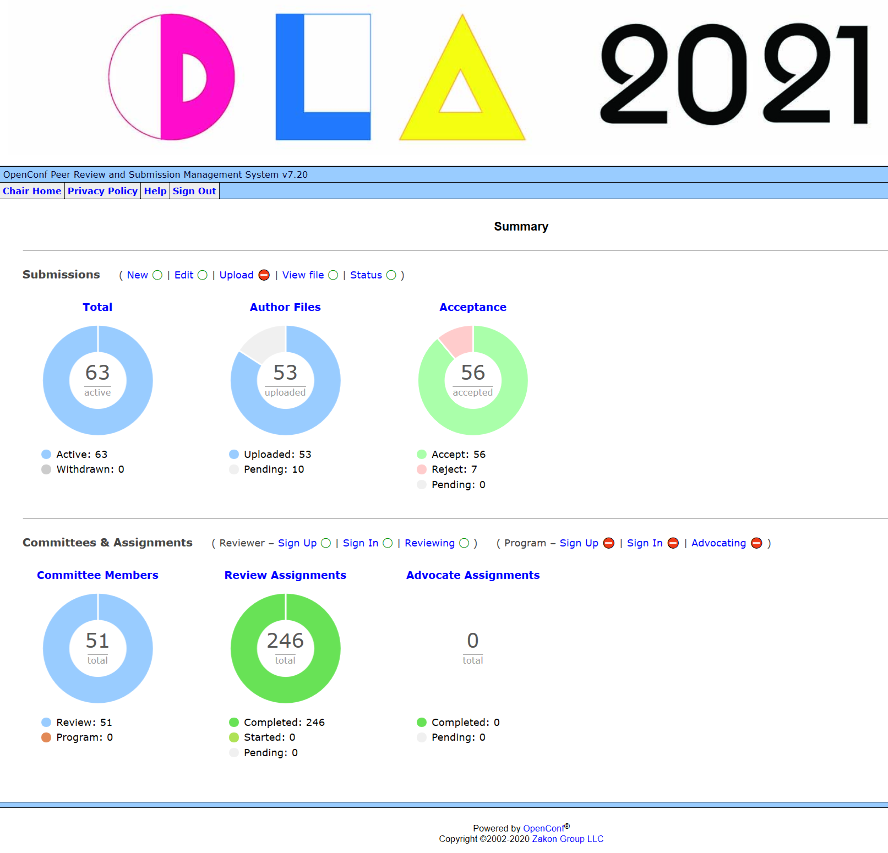 Important Dates for the review process for DLA 2021 Dessau
Bearbeiten
Opening of review system
Nov. 01, 2020
Abstracts due
Nov. 10, 2020
Notification of acceptance
Dec. 10, 2020
Re-Opening of review system
Jan. 07, 2021
Full manuscript draft due
Jan. 10, 2021
Notification of acceptance for publication
Jan. 25, 2021
Revised manuscripture
Feb. 15, 2021
Opening of Conference
Registration
March, 2021
Opening of Call for posters
March, 2021
Reviewed manuscript due
Feb. 15, 2021
Poster submission due
May 15, 2021
Conference
May 26-28, 2021
Main Theme and Suggested Topics:
For the 22 nd Digital Landscape Architecture Conference, the Editors and the Editorial Board of the Journal of igital Landscape Architecture cordially invite you to submit abstracts for original, unpublished presentations focusing on the conference's main theme
Resilient Landscape Architecture and Global Change
Abstracts were encouraged for this theme or from one of these other areas:
1) Resilient Landscape, Global Change and Hazard Response
2) Landscape and Building Information Modeling (LIM + BIM)
3) Other Standardization in Digital Landscape Architecture
4) Geodesign Approaches, Technologies, and Case Studies
5) Socio-political Responses of Digital Landscape Architecture
6) UAV Imagery and Remote Sensing in Landscape Architecture
7) Mobile Devices, Internet-of-Things, and 'Smart' Systems in Landscape Architecture
8) Algorithmic Design and Analysis Landscapes
9) Visualization, Animation and Mixed Reality Landscapes (VR, AR)
10) Digital Fabrication in Landscape Architecture
11) Teaching Digital Landscape Architecture
12) Digital Landscape Architecture in Practice
Impressions from DLA Dessau, 2015
DLA | Digital Landscape Architecture